TV:
THE SIMPSONS - MAPPLE STORE OPENS IN SPRINGFIELD - S20E07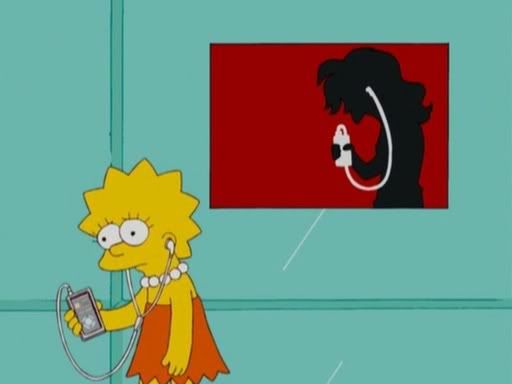 "You think you're cool because you buy a $500 phone with a picture of a fruit on it. Well guess what? They cost 8 bucks to make and I pee on every one!" shouts Steve Mobs with the Bart Simpson voiceover.
That was definetely one of the best episodes ever. You should like soooo check it out. Lisa gets a Mypod, Bart gets a muslim friend and Homer gets into a lot of trouble. The parody of Steve Jobs was solid comedy gold.