POPCULTURE:
AUSTRALIAN CHIEF JUSTICE QUOTES JUDGE DREDD: "I AM THE LAW"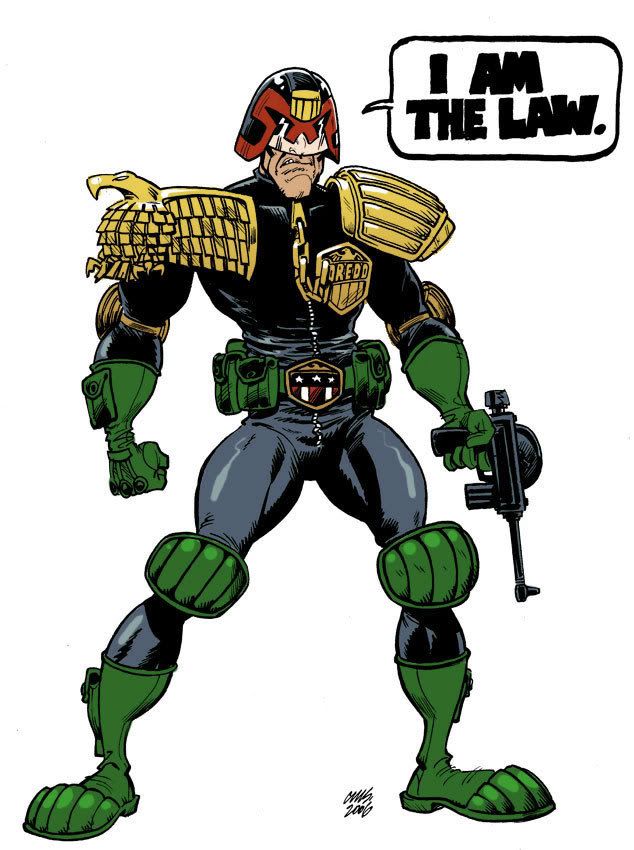 Unbelievable story in the Sydney Morning Herald: "Robert French is unapologetically bringing a touch of Hollywood to the High Court of Australia. Not the gargantuan budgets - he is uncomfortable with the rising cost of justice - but the popular culture of Harry Potter, The Simpsons and even the sci-fi future justice of Judge Dredd."
Via Io9 - Judge Dredd Inspires A Different Kind Of Australian Justice:
New Chief Justice Robert French, a self-confessed science fiction fan, tells the Sydney Morning Herald about his recent speech where he inserted clips of the Judge Dredd movie:
I was quoting Montesquieu about separation of powers and how when you combine the functions of judge and executive, you get a tyrant. And I suggested here's a Hollywood picture of what this looks like and it's Sylvester Stallone as Judge Dredd saying 'I am the law,' " he says in chambers on the ninth floor of the High Court building in Canberra.  

You want a soundtrack with that? Try Anthrax - I Am the Law (Live 2005)