Comics:
BOOK: "OUR GODS WEAR SPANDEX - THE SECRET HISTORY OF COMIC BOOK HEROES" BY CHRISTOPHER KNOWLES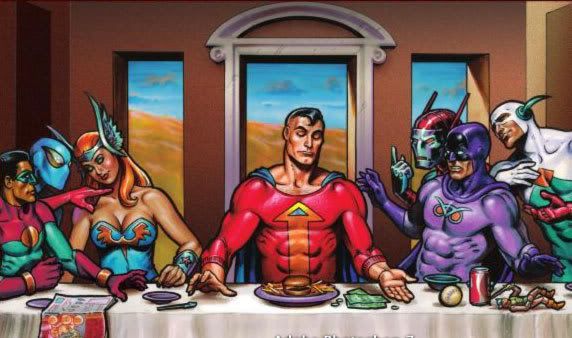 You shall not underestimate what is written in this book! It could have more depth, but it's an excellent read on Google Books. Voransicht des Buches - Read it on Google Books:
"Was Superman's arch nemesis Lex Luthor based on Aleister Crowley? Can Captain Marvel be linked to the Norse god Thor? In Our Gods Wear Spandex, Christopher Knowles answers these questions and brings to light many other intriguing links between superheroes and the enchanted world of estoerica. Occult students and comic-book fans alike will discover countless fascinating connections, from the fact that like DC Comics editor Julius Schwartz started his career as H.P. Lovecraft's agent, to the tantalizing influence of Madame Blavatsky's Theosophy on the birth of comics, and the Gnosticism of Superman."