Comics:
ANIMAL MAN & THE META-FICTION DISCUSSION
All the smart new writers working for television today (...especially the boys working on "Lost"!) were big fans of comic-genius Grant Morrison. You should have heard of his series "The Invisibles" and you might have heard of his version of "Doom Patrol", but his most important work was his run on "Animal Man", a comic which sounded like a joke when it came out.
"A recurring theme of Morrison's run was the manipulation and occasional deconstruction of the 'fourth wall' - the imaginary barrier that separates the reader from the setting of the story - and the relationship between characters and their creators. One visual expression of this theme was of characters in a state of partial erasure - often juxtaposing the artist's pencil drafts with the finished inked and colored art." (Wikipedia: Animal Man)
Anyway, after his family was killed Animal Man ends up in this limbo of forgotten comic characters where he meets his maker: Grant Morrison himself! This was #26, Morrisons last issue. Here are the essential pages from "Animal Man" #26 (Deus Ex Machina). Enjoy!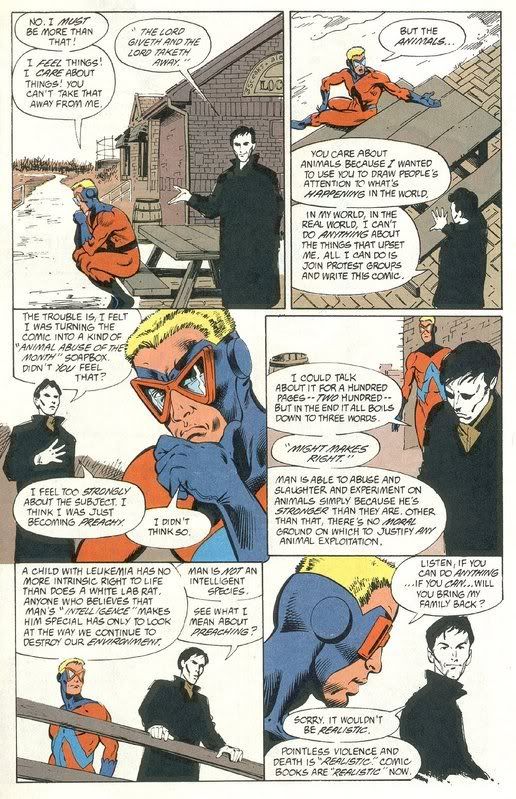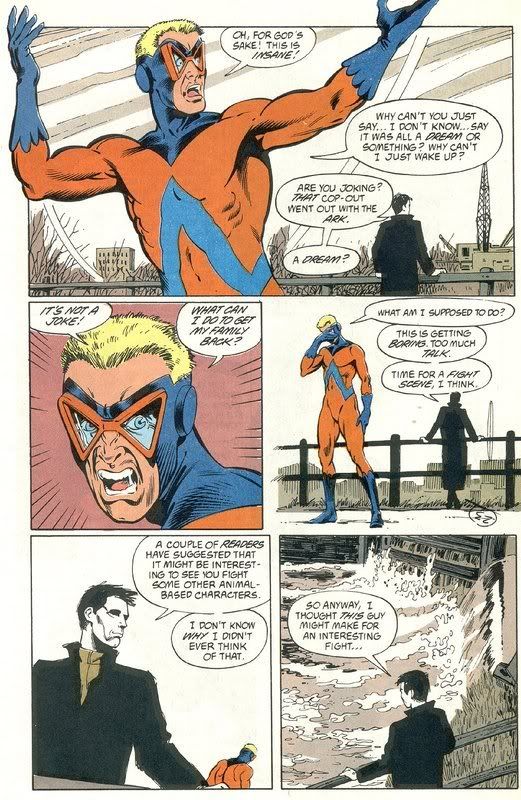 The series was collected in three trade paperbacks and it's absolutely worthwhile checking out!